Pork Scratchings.
This British version of the pork rind is very good. All four older children like them (they're too tough for a baby). The package says, "Authentic Black Country Pork Snacks." There is a site called
Pork Scratching World
that ranks this brand as 7, the second highest category.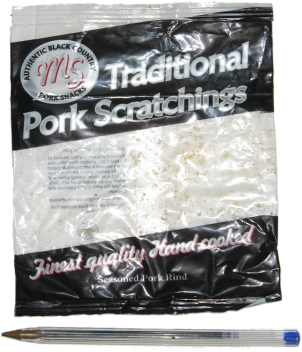 MS Pork Scratchings
Labels: food
To view the post on a separate page, click: at 1/14/2008 02:41:00 PM (the permalink).